Rainbow Local Government
LGBTIQA+ Priorities for the 2020 Victorian Local Council Elections
Winner of the 2020 GLOBE award for Outstanding Advocacy
Supporting and promoting the efforts of local governments to foster a culture that is inclusive, responsive and accessible to LGBTIQA+ Victorians.
Rainbow Local Government Conference
Saturday 5 February 2022
The Rainbow Local Government Conference will help support elected councillors to achieve real change for LGBTIQA+ people in their community. It will also support the council officers who are responsible for both raising community issues with council, and implementing council decisions.
Your local candidates
Enter your postcode to find out which of your local candidates have taken the Local Council Candidate Pledge or identify as LGBTIQA+. You can also check out the map.
Who are we?
Rainbow Local Government is a campaign coordinated by the Victorian Pride Lobby. The Lobby is a community based advocacy group that works towards equality, social justice and advancing human rights for lesbian, gay, queer, bisexual and same-sex attracted Victorians. We work constructively, cooperatively and respectfully with transgender, intersex, asexual and other organisations that support our organisation's mission and vision.
Rainbow tick accreditation
In recent years, a growing number of organisations including local councils have been interested to ensure the development of LGBTIQA+-inclusive health and community services.
In response, Rainbow Health Victoria – an independent LGBTIQA+ health and wellbeing unit at La Trobe University – developed the Rainbow Tick accreditation program.
We are asking that candidates campaign for and support Rainbow Tick accreditation for council-run services.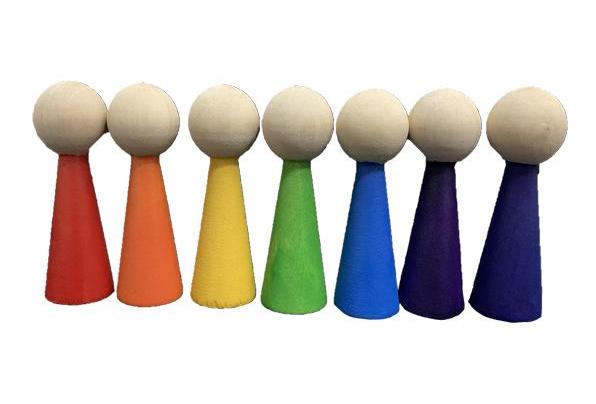 LGBTIQA+ advisory committee
There is a need for councils to engage with and provide support to their local LGBTIQA+ communities. Some councils have established an LGBTIQA+ advisory committee to bring LGBTIQA+ issues to the council's attention.
We are asking that candidates campaign for and support the establishment or continuation of an LGBTIQA+ advisory committee to council.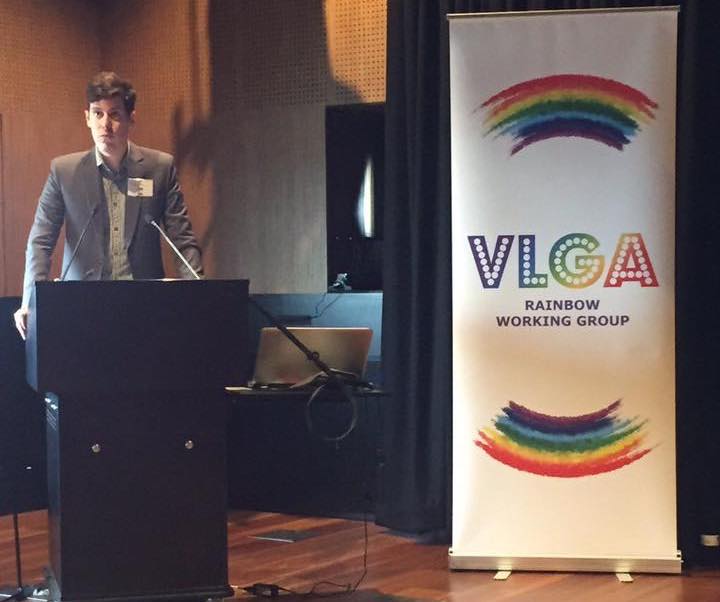 LGBTIQA+ action plan
There is also a need for councils to respond effectively to LGBTIQA+ issues. Building on the work of LGBTIQA+ advisory committees, some councils have adopted LGBTIQA+ action plans to address equity and access across the council.
We are asking that candidates campaign for and support the development and implementation of a LGBTIQA+ action plan for council.
Flying the rainbow flag
There are a number of LGBTIQA+ awareness days throughout the year, including the International Day Against Homophobia, Biphobia and Transphobia and Wear It Purple Day. Awareness days are days to celebrate the LGBTIQA+ community and highlight the need for workplaces and services to be safe spaces for LGBTIQA+ people all year round.
We are asking that candidates campaign for and support flying the rainbow flag from council buildings on LGBTIQA+ awareness days.
Pride
Midsumma is a federation of LGBTIQA+ arts and cultural events spread over venues throughout Melbourne and regional Victoria, including the Carnival and Pride March. Councils can hold a stall at the Carnival or take part in the Pride March.
We are asking that candidates campaign for and support marching in Pride March or participating in Midsumma or local pride events.
Are you a candidate for the upcoming local council elections?
Are you a first-time LGBTIQA+ candidate?
Mentoring opportunities with experienced candidates are available. Email rainbowlocalgov@gmail.com for more info.